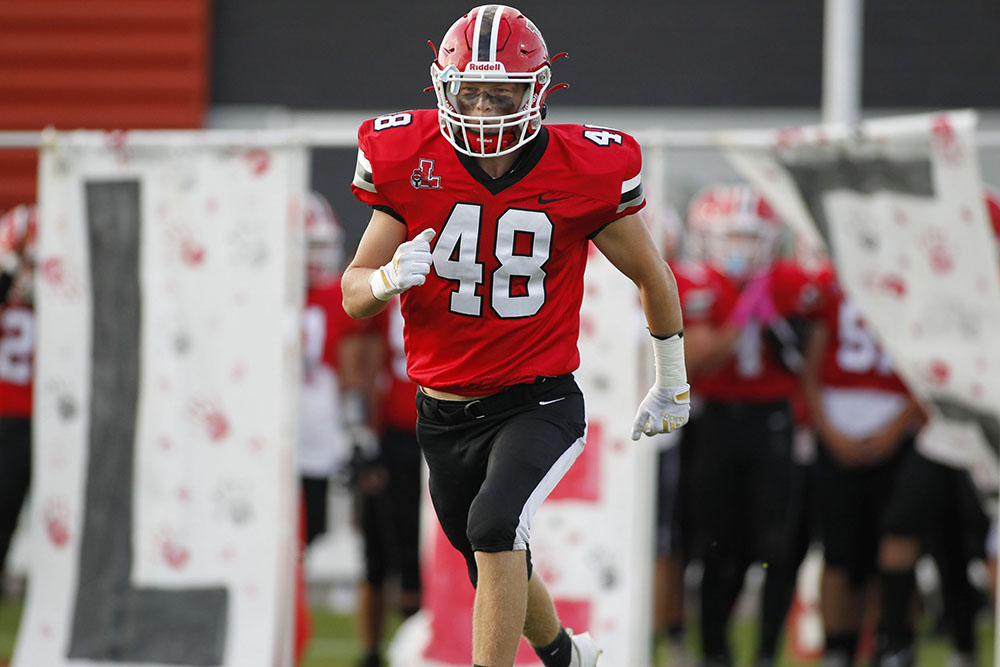 All-Bee Team!
December 2nd, 2021

First Team loaded with area's top talent!
There is no shortage of talent on the defensive side of the football for the 2021 All-Bee First Team.
This year's team features players who led their squads in many statistical categories, including some who set school records. Each selection also displayed many leadership qualities regardless of whether or not they were named a team captain.
All-Bee Team

Alumni!
November 24th, 2021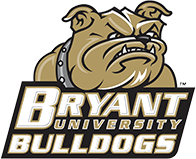 Joe Andreessen is on the All-NEC Team!
Bryant University football quarterback Zevi Eckhaus was named the Northeast Conference Offensive Rookie of the Year and was one of nine Bulldogs to earn All-NEC honors, the league office announced Wednesday afternoon.
Eckhaus becomes the first Bulldog to win offensive rookie of the year and is just the second true freshmen in NEC history to earn both rookie of the year honors and First Team All-NEC accolades (Nick Doscher 2009).
He's joined on the first team by offensive tackle Michael Andrejco, defensive tackle Jack Daly and the Bash Brothers, Ryan Saddler and Joe Andreessen. Bryant's All-NEC Second Team selections include wide receiver David Zorrilla, offensive tackle Trevor Smith, defensive end Kenny Dyson Jr. and kicker Luke Samperi. Bryant's nine All-NEC selections are its most since nine earned all-league accolades in 2015.
All-NEC Team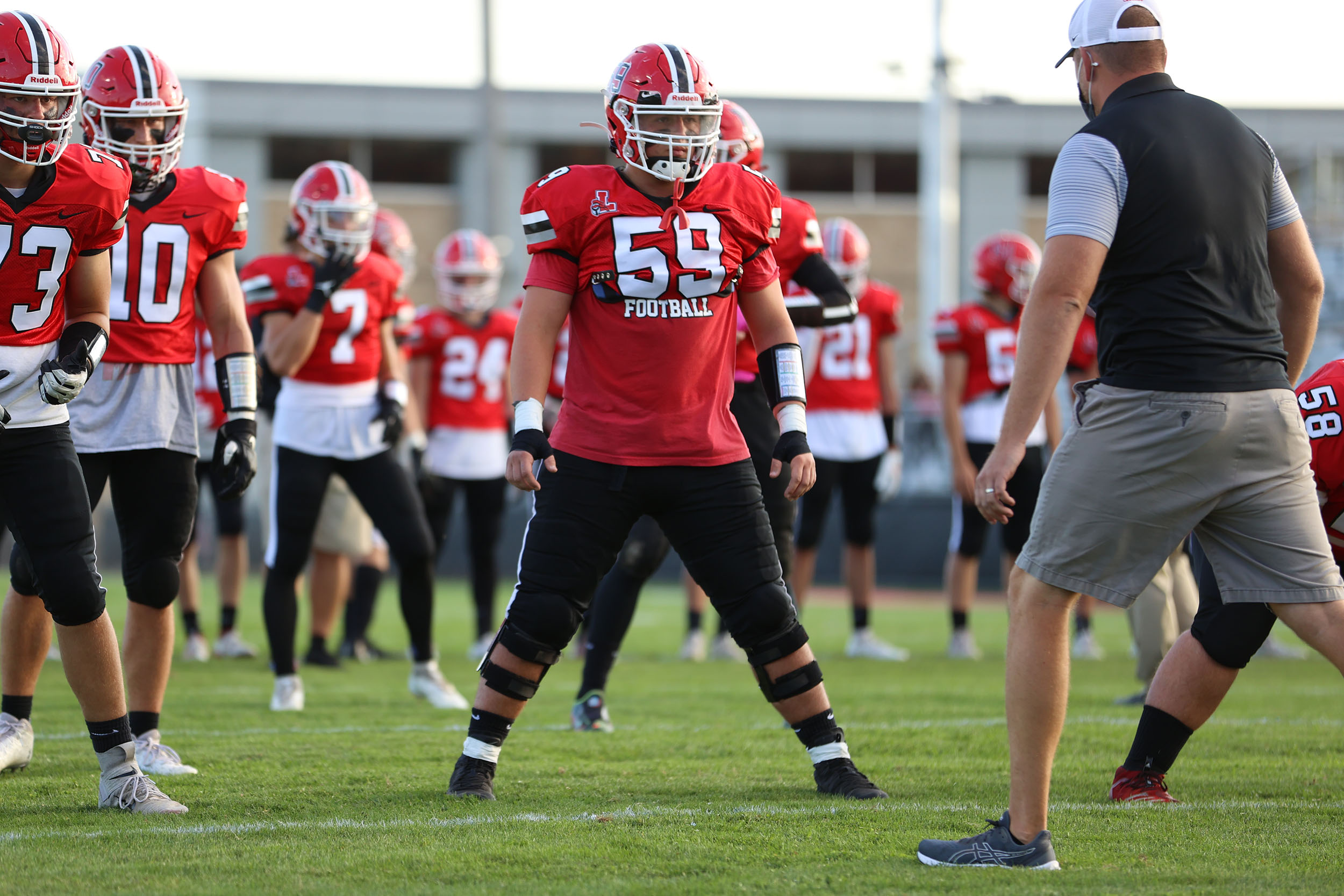 All-Bee Team!
November 23rd, 2021

Tommy Carlsen is selected to be on the All-Bee Team!
The members of the 2021 All-Bee Football Team's offensive unit may come in different shapes and sizes, have different backgrounds and play with different styles, but there are plenty of ways that they are alike.
Not only are they all among the best of the best at their respective spots on the field, but they were all integral components of their respective squads as denoted by every single one of their selections as a captain this season. Some were leaders by example, others took charge with their words, and several brought both forms of leadership to their respective teams.
All-Bee Team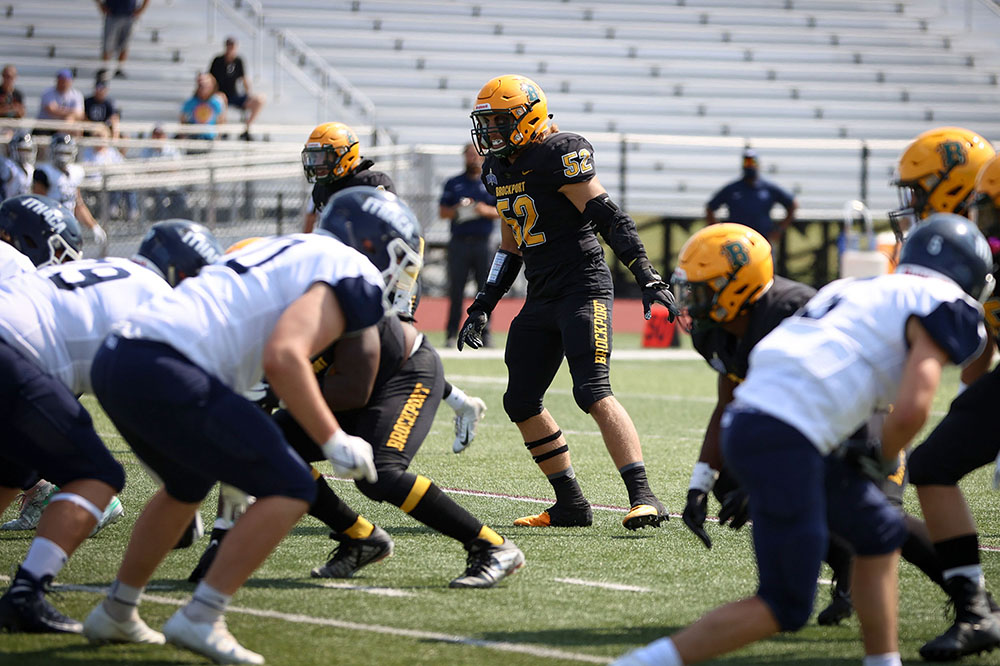 All-Empire 8!
November 18th, 2021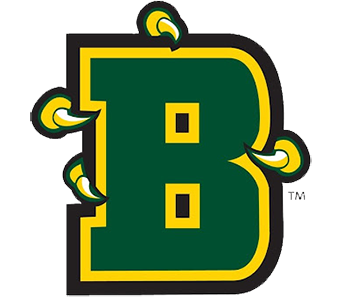 Ben Damiani was selected to be on the Empire 8 team!
15 members of the Brockport football team earned Empire 8 All-Conference recognition in a release by the conference office on Thursday. Nine Golden Eagles earned first team recognition, including junior running back Jala Coad, senior offensive guard Luke Lodini, junior offensive tackle Scott Ochsner, senior receiver Imhotep Cromer, senior defensive end Josh Greenwood, junior defensive lineman Jordan Harris, junior linebacker Ben Damiani, senior linebacker Lawrence Jenkins and senior safety Alaan Montgomery.
Gobrockport.com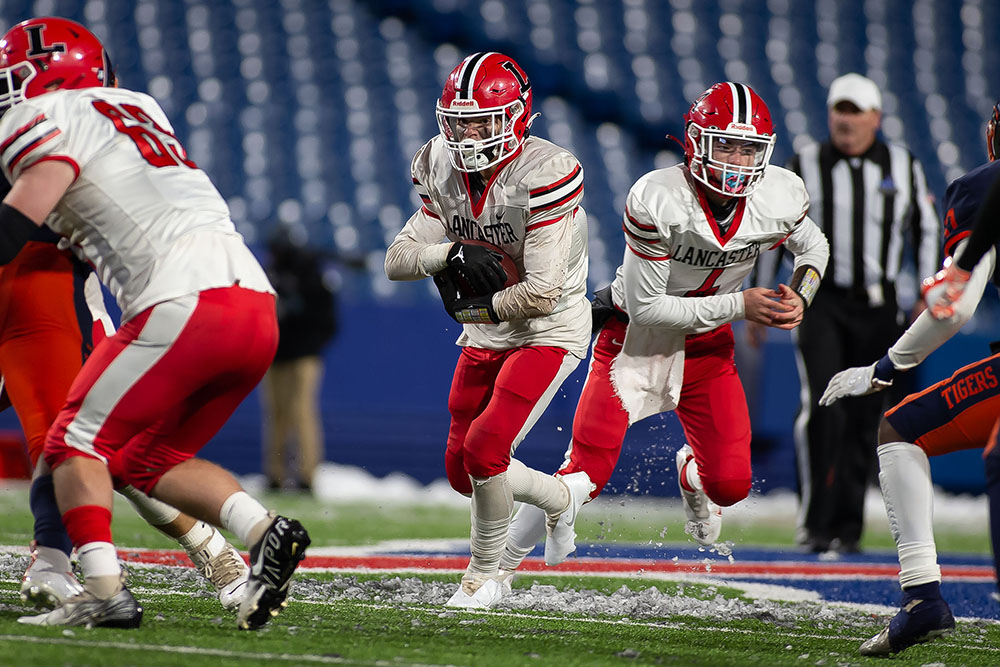 Connolly Cup!
November 17th, 2021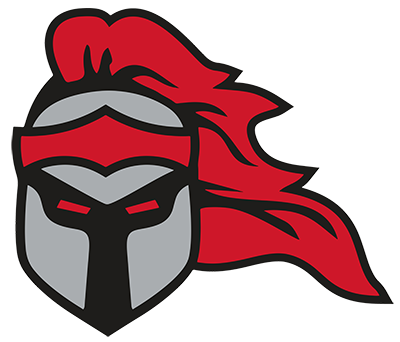 Micah Harry is a finalist for the Connolly Cup!
After a one-season hiatus due to the Covid-19 pandemic, the Connolly Cup awards dinner is back and the organizing body has announced its 10 finalists for the Western New York scholastic football player of the year.
The winner will be announced during the Connolly Cup dinner/banquet on Dec. 8 at Ilio DiPaolo's Restaurant in Blasdell.
The finalists are Bennett running back/defensive back Dominac Allen, Jamestown running back/safety Jaylen Butera, Canisius quarterback Tyler Baker, Iroquois quarterback Trey Kleitz, Depew RB Carson Alberti, Hamburg RB Devin Collins, Lancaster running back Micah Harry, Randolph running back Xander Hind, St. Mary's Christian Lewis and Medina quarterback Xander Payne.
The Buffalo News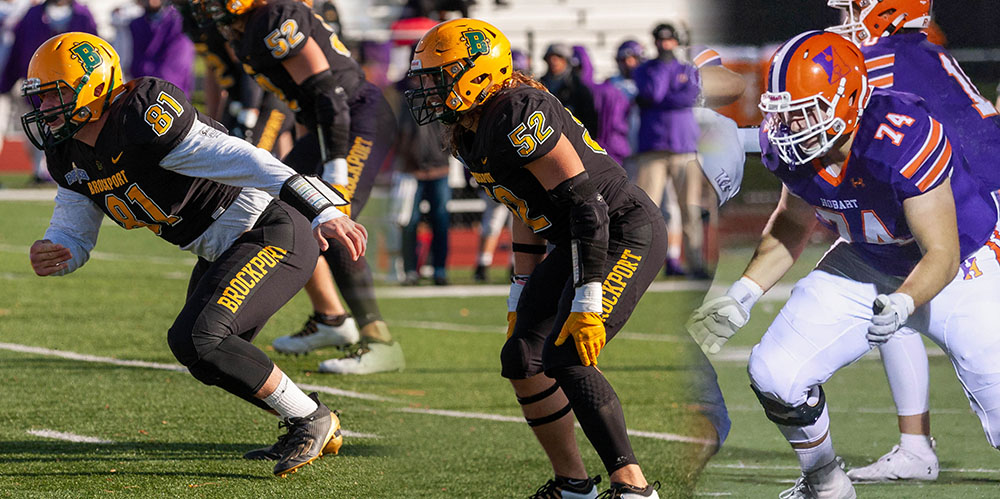 Lancaster Alumni
November 17th, 2021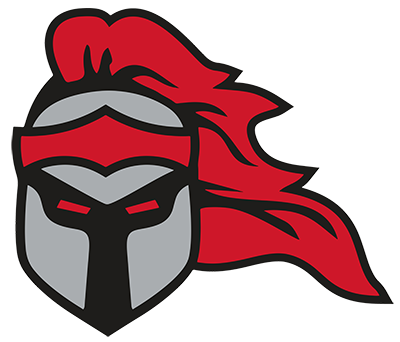 Lancaster Alumni will be playing in a couple of ECAC Bowl Games this weekend!
The Eastern College Athletic Conference (ECAC) has announced via a live selection show the matchups for the 2021 ECAC Division III Bowl Games.
The eight teams selected by the ECAC Division III Football Committee to participate are SUNY Brockport (7-3), Fairleigh Dickinson University – Florham (6-4), Grove City College (7-3), Hobart College (8-2), Saint Vincent College (5-5), Utica College (6-4), Washington and Jefferson College (8-2) and Westminster College (PA) (8-2). The games will take place on Nov. 20 at campus sites.
ECAC Bowl Games